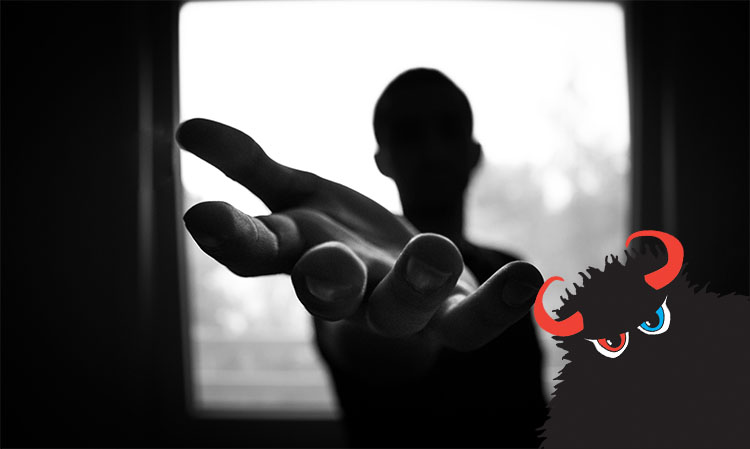 Due to recent events, many business owners are shifting operations. This ripple effect, in addition to new regulations, is causing many disturbances to daily life. Memos that detail how operations will continue are being written up and put in front of the public eye everywhere you turn. This mass of information can become overwhelming. Shifting your attention towards progressive actions may also prove to be valuable. Actions often do speak louder than words. But, many people are left wondering, "What can I do to help?". It is important that we all strive to become helpers during this time to help the community and build a foundation for the future. These ideas are ways that you can help your community, but still remain six feet away. 
Consider Donating
There are many ways that you can give back and help the community during the COVID-19 pandemic. This includes volunteering your time, as well as donating blood. Do not think that you need to have a lot of money or even time to donate in order for your efforts to be impactful. Even small acts of kindness that do not cost a thing can make the biggest difference.
Listed below are a few ways that you can donate to help the community during this time. 
Donate Blood
Many blood banks have expressed a shortage of blood during the COVID-19 pandemic. They are encouraging those who are able to and healthy, to donate. It does not cost anything to sign up to become a blood donor. Eligibility requirements for blood donation are listed on the Red Cross website. Through their website you can also easily find a blood drive near you and schedule an appointment. Attending a blood donation drive is a simple, easy, and free way that you can show community support. 
Volunteer Your Time
The time that you have to spend is also free and can be valuable to help your community. Due to changes in many business operations, there are many individuals who now have extra time on their hands than they would before. Consider putting some of this time to good use by volunteering at local organizations or charities. While you can also donate money or items that are in need, you can also call or sign up online to become a volunteer at many organizations. Find local food banks in your area that you can send food donations too. There are some individuals that have set up a Free Little Pantry in their neighborhood. However, some business owners and individuals have creatively come up with makeshift take-and-leave pantries for outside their businesses or homes. If this idea inspires you, make sure to contact local authorities for regulations before proceeding. 
Shop Small
Business owners are having to switch up operations and with this change comes much uncertainty. One way that you can help your community during COVID-19 is by supporting your local businesses. Although there are ways listed below that involve making a purchase, you can also help these businesses without any money. Liking, sharing, and following posts made by local business owners not only show your support, but can also put that business in front of more eyes. Know that even the seemingly smallest things can make a difference. 
Purchase Gift Cards
Many businesses are promoting gift cards at this time. This is especially true for the businesses that have been ordered to close until further notice. Purchasing these gift cards helps to keep income flowing into a business. Last week, Mike Krieger who is the co-founder of Instagram with the help of his wife Kaitlyn, launched SaveOurFaves. The directory features over 700 restaurants in the Bay Area for users to buy a gift card from. The code has recently been open-sourced, so that other people can utilize it for their own community. 
Order Delivery
Many local restaurant owners are offering delivery or curbside pickup options for their customers. In order to see if a restaurant is offering delivery options, you may have to navigate to their website or social media pages. The restaurant may have an announcement or memo posted with more details on how they are operating. It is important to be patient during this time. Due to forced closures and "six feet away" policies, many business owners were left scrambling. For this reason, information may be mismatching or up to date. Do your best to find accurate information. 
Buy Online Locally
Many shop owners are now relying heavily or exclusively on online e-commerce platforms to help them keep their businesses afloat. These products could include clothes to hair care products. Some business owners are taking their most loved products that they carried in stores and now offering shipping directly to your house. You will be able to find out whether or not businesses are offering these services by navigating to their website or social media pages where information will be listed. 
Keep Yourself Healthy
Although supporting your local community during the COVID-19 pandemic is essential, it is also vital that you keep yourself healthy. If you are not healthy then you will not be able to help with rebuilding the community. Take all the necessary precautions and follow sanitation guidelines recommended by the CDC. Remember that it is still possible to stay active and connected while remaining six feet away. 
Exercise
Even if you are cooped up in the house, there are still ways that you can get daily exercise. Many local businesses are offering workout or yoga classes from home. These videos may be able to be accessed through a link or maybe available through Facebook Live. Workout videos are also available for free on Youtube. You may be getting a little stir crazy and need to get some fresh air. You are still able to go outside, walk, or go for a run. It is important to remember to stay six feet away at all times from another person, but this will not prevent you from walking outdoors. 
Maintain a Healthy Diet
Although you may be tempted to stock up on candy, sugary snacks, and boxed meals, these are not always the healthiest for your body. Even during this time, it is important that you maintain a healthy diet consisting of fruits and vegetables. Add in your favorite snack, but also lean towards healthier options the next time you are deciding on foods. 
Remain Connected
One key aspect of staying healthy is to remain connected with each other. The current regulations and guidelines can make the present situation overwhelming, as well as lonesome. Check-in with friends and family often to see how they are doing. Zoom, a video conferencing app, can allow you to see your family members face to face all at once. This would be a great tool to have a virtual family dinner. Connection is what will continue to drive us forward.
Keep Your Heart Open
A great majority of businesses have been affected by the COVID-19 pandemic and many individuals are experiencing severe disruptions to their day to day life. In the days that follow, there may be panic, confusion, and miscommunication. Try to lead each day with an open heart and mind, recognizing that these times are difficult for many. An elevated sense of patience may be required, as operations begin to change. 
Any small step you take towards helping the community is a step in the right direction. By building these bonds and showing your support, you are helping to bring the community closer together. No action is too small. Together, we will be able to navigate these changing tides. 
Have your own ideas? We'd love to hear them in the comments below.
About Brad Nietfeldt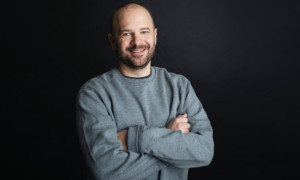 As one of the most sought after digital marketing gurus in America, Brad's entrepreneurial career involves writing and producing music, successful tech start ups, working for several fortune 500 companies and in his early 20s he was of the first support staff at the then start up currently known as PayPal.com. Learn more.
Let's Work Together
TELL ME MORE ABOUT YOUR PROJECT
Want more traffic, leads, & sales?
We work with some of the world's biggest and most reputable brands, why not allow us to work as an extension of yours? All it takes is a few seconds and a click to start the process.