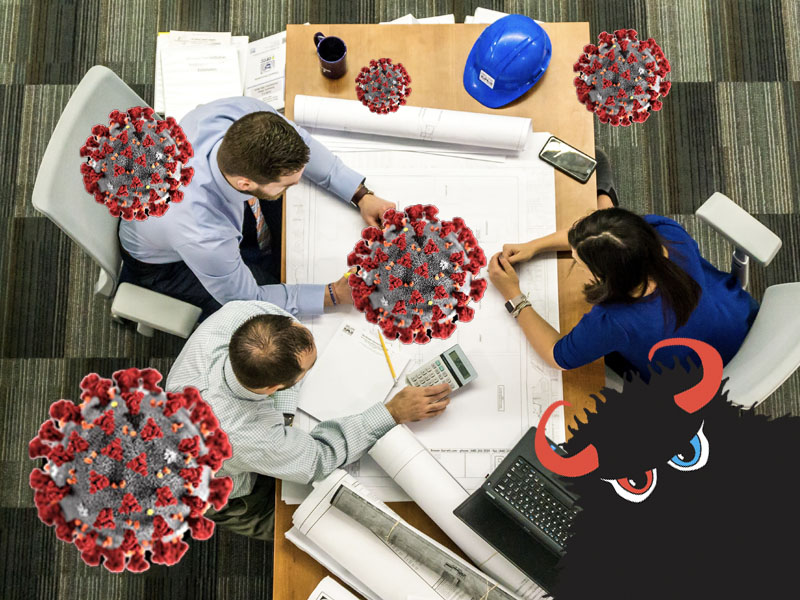 Introduction
Locally run businesses are the backbone of communities and constantly foster connections, making them vital aspects of daily life. These businesses are what shape life as we know it, paving the way for unique and diverse towns. Running a local business is not considered to be any easy feat by any means, especially when you factor in our current situation with the COVID-19 pandemic. Since there are now new and perhaps even more challenging obstacles that have presented themselves, it goes without saying that local business owners deserve a tip of the hat. 
There are concerns on how these local business owners will react to the changing tides, as well how they will be impacted. We wanted to create this outline filled with helpful tips for local business owners who are facing operating decisions during this time, as well as provide resources and means of support. 
Take Proper Precautions and Follow All Regulations
As a local business owner, it is imperative that you follow the news surrounding the COVID-19 pandemic. Staying up to date with the latest happenings will help you to make informed business decisions moving forward. This includes watching for the rules and regulations for business owners to follow that may appear on local and national networks. Many of those who are evaluating the conditions of the pandemic for business owners are doing so on a day to day basis. Follow along and make adjustments to your business as needed to remain compliant.
Depending on what you are permitted to do for your specific area and business type, you will want to take all necessary precautions. Sanitation guidelines are available on the Centers for Disease Control and Prevention website, which may be a helpful resource for those who may still be conducting business during this time. Always check with your local guidelines on what you are allowed to be doing, according to your specific business, during this time. 
Watch Out for Fake News
During times of uncertainty, especially for local business owners, fake news can abound. It can sometimes be difficult to spot scams or untrustworthy articles. These articles may come up on your Facebook news feed or be retweeted on Twitter. It is important, as a business owner, that you fact-check any information that you do find. You may want to only consider getting your information from trusted sources, including local authorities, to avoid making decisions based on false information. 
Keep Lines of Communication with the Community Open
Whether you are still in operation currently or not, it is imperative that you keep lines of communication open between your business and the community. This connection between business and community will help to drive future relationships, as well as maintain those you have previously created. You will want to continue to provide accurate and helpful information about your business to the public.
Update Communicative Aspects of Your Business
The power of Google is still effective during these uncertain times for local business owners, as it provides the community with helpful information about your business. However, it is important to note that in the days following the outbreak of the virus, Google now has limited support systems in place. This specifically replies to reviews, descriptions and posts. Edits may also be delayed. Some business owners may experience full results utilizing certain features of their Google Business profile, while others may not. The situation surrounding Google Business is currently under development and may change daily. However, even though edits may be delayed, there are still areas where you can make some changes that may be necessary for your business. Listed below are some helpful tips for how to update certain areas of your business. 
Phone Number
When someone goes to Google search for your business, one of the first things they are likely looking for is your phone number. However, during this time, that phone number may not be in operation or may not be utilized the same way as previously. Customers will need to be aware of this. You may wish to change your phone number to your personal cell phone or home phone. If you want to redirect potential customers, but still want them to call the phone number listed, you can update your voicemail to assist them. 
Name
At this point in time, Google has allowed business owners to make edits to their business name to keep the public informed on their services. For instance, if a restaurant is offering curbside pick-up, they may decide to add that to the tailend of their business name. This allows the public to glance over business names to know right away whether or not that business is operational and in what ways. 
Hours of Operation
Many business owners are also choosing to update their hours of operation to keep the public informed. There are several different routes you can take when updating your business hours. This depends on how the business is operating at the time. If you are still available to potential customers in any way, it is best to keep your operating hours. You could also set up special hours for the time being. In days previous, special hours were often utilized for those wanting to set up special holiday hours. However, this may prompt Google to send you an email asking if the business is closed. While this may alarm some business owners, the edits will not take place unless approved. Another way that you could change your hours is by utilizing the "temporarily closed" feature. 
The "Temporarily Closed" Button
In order to find this button, you will need to go inside of the Google My Business dashboard. Then, you will need to navigate to the tab that is listed as "Info". There, you will find the option to list your business as "temporarily closed". Google recently began rolling out this button feature to businesses that have been having to change business operations due to COVID-19. While the button is suspected to impede current rankings, the button is not permanent and can be removed. However, it is not clear whether or not this would leave the business owner with lasting effects on their ranking. 
Make Changes to Other Local Listings
Google may not be the only place you will want to edit the details of your business that are in front of the public eye. If you have your business on other platforms that are often utilized by local business owners, then you will want to update those as well. This includes Bing and Yelp. For Bing, business owners will notice a new status that is available on the dashboard. This is referred to as the "temporarily closed" status. For Yelp users, local business owners can also mark their businesses as being temporarily closed due to COVID-19. However, you will need to provide an estimation on when you assume business operations will resume normally once again. 
Update Your Website
The one area of your business where you will have full control during the COVID-19 pandemic is your website. Other listing platforms may be having bugs or delays, but your website can still be updated to provide accurate information regarding business operations. It is important that your website is one of the first platforms to be updated, as potential customers will look to this as the most reliable source for updated information. Listed below is a checklist of helpful tips to help you navigate updating your business website. 
Website Checklist 
Listed below is a checklist of helpful tips that may come in handy when going through possible changes that may need to be done to keep the public informed on your business operations during the COVID-19 pandemic. 
Edit your hours of operation and phone number in all locations that they are visible. This includes landing pages, contact pages, and your about page. Do not forget to check headers and footers.

Update information on what you are providing at this time, what remains available to potential customers, and any other information on how the COVID-19 pandemic is affecting your business. 

Make how you are operating clear and noticeable. This may include utilizing banners on your website, informing potential customers whether or not your storefront is open, as well as other key information. 

Utilize a blog on your website to keep potential customers informed on your business happenings or to outline resources for your community. 
Edit Your Social Media Profiles
Social media is a driving force behind connection, especially in the current climate. Social media platforms that include Facebook, Twitter, and Instagram, can be vital lifelines for your business during this time. Due to not being able to provide the same level of service or meet face-to-face with customers in a majority of situations, many business owners are rightfully turning to social media to fill these gaps. You will also want to ensure that your business hours are updated on your social media profiles, as well as any information regarding current operations is conveyed clearly to the public. 
Highlight Your Services
Utilize features, depending on what platform you are using, to make sure your operations are clearly laid out. This could include what products you are currently still offering, if you are offering curbside pickup, or if you are shipping merchandise. Regardless of what this section looks like, ensure that it is visible and easy to understand. It is likely that you will be receiving more emails, calls, and messages via social media platforms during this time. This will likely be due to the fact that many potential customers are unsure if current information is accurate. Plan to try to be as responsive as possible during this time and keep the public informed. 
Keep Your Community in Mind
With the COVID-19 pandemic, many business owners are struggling. Forming connections with other business owners, as well as reaching out to the community, can make all the difference right now. Reach out to those who may be in need of some help or support. You may be able to provide for them what they are looking for. You may also be able to trade services or products with each other. This will help to build up the community and strengthen the foundation during this time of uncertainty. 
How You Can Streamline Operations
Through the COVID-19 pandemic, it is imperative that you as a local business owner remains as operational as possible during this time. Although this can seem like a tall order, there are some helpful tips listed below that will assist you with this goal. 
Adapt as Needed
There are certain rules and restrictions that have fallen upon many business owners. Even if a business is considered an essential business during this time, it still faces regulations that it must follow. It is important for business owners to remain fluid during this time and to adapt to the changes that have been handed to them.
It is important that businesses that are deemed "essential" communicate with the public on how they are properly handling the situation. This would include outlining their adherence to sanitation guidelines, as well as precautions and protocol that may have been implemented recently. This will help to keep the public informed and provide a sense of ease.  Although the situation is not ideal, there are still ways that a business model can be molded to fit this current climate. Some ways that business owners are adapting are listed below. 
Veterinary offices are utilizing patient drop-off doors. Appointments are being handled via phone call or video conference and paperwork is being taken care of over email.

Restaurants are offering delivery services, as well as curbside pickup, for orders.

Grocery stores are offering personal shoppers, as well as delivery services. 

Organizations of all kinds, especially those involved in donations, are taking steps to become active parts of the community to provide support. 
Determine if E-Commerce is Right for You
Due to the explosion of the online world due to recent events, many businesses are taking advantage of e-commerce if they have not implemented it for their business already. Local business owners are turning to taking orders over the phone, having customers relay their credit card information during a phone call. The products can then be delivered to the customer or picked up by the customer. Businesses that do not have this option available may be instead offering shipping to their customers. There are different platforms, as well as plug-ins, that business owners can utilize for selling their products and services. Updates to these business operations should be made available to your customers, so they are aware of how to purchase from you.  
Remain Connected
One of the main aspects of businesses is their connection with their audience. This is what helps to drive sales, expand reach, and boost customer satisfaction. Since most business owners are no longer able to connect with the public in person, it is essential to fill this void. Connecting virtually is an excellent option for business owners and can help to maintain this connection that has been established, even if it is through a computer screen. 
Business owners are picking up the phone or turning on their webcam to continue connecting with their audience. Those who offered in-person classes, such as personal trainers or yoga instructors, are now utilizing the virtual world to continue teaching their classes. Facebook Live is being utilized by businesses of all kinds to host live sales of merchandise, promote products, give business updates, and teach classes or workshops. Zoom, a video conferencing app, is allowing work teams to connect with each other and meetings to continue as planned. Asana, an organizational app, is providing business owners with a means of scheduling tasks for their work teams and keeping their team members connected with each other. 
Pushing to preserve this relationship between a business and their customer base, as well as connections between team members, shows your audience that you value their support. This effort on your part will allow the public to see that you are willing to make changes to your business model to adapt to this change. 
Utilize Extra Time
Many business owners are experiencing an increase in downtime. While you do not need to constantly fill this downtime with work, there are ways that you can utilize this time to help your business progress and expand your knowledge. You may choose to use some of this time to grow your education by taking classes or courses related to your business. There are many resources available online, as well as free options that are made available to all business owners to help them increase certain skill sets. Listed below are varying resources for business owners. 
Loom.

Loom, a video recording tool, wants to continue to keep people connected. Free plans are now being expanded and the Loom Pro plan's price has been cut in half. Trial periods have also been extended. 
G Suite.

All G Suit customers will have access to extended Hangouts Meet premium features through July 1, 2020, which was announced the beginning of March.
Class Central.

Class Central is offering free online Ivy League courses. 
Keep Pushing Forward
Although this change can be daunting and challenging, it is imperative that business owners think positively about their current situation. Keep lines of communication open between team members and employees, ensuring that they are made aware of where the business stands at all times. This will build a level of respect between a business owner and their team members. If you are in need of support, search for available resources and reach out to your local community. Your network, as well as your customer base, may be able to provide you with the support you need during this time. Keep communication open via social media channels to keep the public informed on how COVID-19 is affecting your business. 
Evaluate Decision-Making Processes
The current situation is proving to many business owners that there are many factors that are up in the air or that could change at the drop of a hat. It is important for business owners to be prepared for when this happens. For this reason, you will need to implement streamlined decision-making processes. Situations should be evaluated on a daily basis, with highest priorities pushed to the top. Think ahead about potential problems that could impact your business and what decisions you would make following the issue. Outline this plan and convey all plans with a response team or other employees. 
Create a Long-Term Plan
Many business owners do not want current operations to continue to go down this road. However, it is in a business owner's best interest to create a long-term plan to help prepare for the worst. This plan could outline important decisions that may need to be made in the future or areas of the business that may need to be cut out due to financial reasons. Set up long term plans for how to manage employee operations and how to remain in contact. 
Local businesses, as well as business owners, are what make up the heart and soul of communities. We are pushing for better days for all businesses, no matter where they are located, to help build a strong foundation for the future. 
About Brad Nietfeldt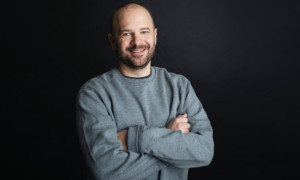 As one of the most sought after digital marketing gurus in America, Brad's entrepreneurial career involves writing and producing music, successful tech start ups, working for several fortune 500 companies and in his early 20s he was of the first support staff at the then start up currently known as PayPal.com. Learn more.
Let's Work Together
TELL ME MORE ABOUT YOUR PROJECT
Want more traffic, leads, & sales?
We work with some of the world's biggest and most reputable brands, why not allow us to work as an extension of yours? All it takes is a few seconds and a click to start the process.