COVID-19 Worldwide Pandemic
A pandemic is as serious as they come. COVID-19, also known as Coronavirus,  is a fast-spreading virus that has seemingly found its way into every major business market around the world. It is currently running rampid in the hearts, minds, and souls of everyone around the globe. 
Already, within a few days, the global markets have been shattered with fear and uncertainty. Businesses are starting to feel the pressure of not knowing if they'll be able to withstand the effects on their own businesses, while consumers are near-panicking to find everyday household items. 
We are all along for the ride, whether we want to be or not. Just like every major threat in human history, it really boils down to a few questions one must ask to help make decisions for not only themselves but also for their family and their businesses: 
"Do I roll over and just give up and maybe die?". 

"Do I wait with optimism and hope for the best?".

"Will I be a let's turn that frown upside down doer who decides early that with tragedy comes opportunity?"
As Ralph Waldo Emerson once said: 
"The purpose of life is not to be happy. It is to be useful, to be honorable, to be compassionate, to have it make some difference that you have lived and lived well."
We couldn't agree more. This article is for those of you that take option 3 and, hopefully, to inspire those of you who might settle for options 1 and 2. 
The fact is, the world is going to go on with or without you. So, while you're here you might as well use the time to build something great and help others.
Now is the time to double down on your digital marketing efforts, period. 
A Digital Marketing Investment is Critical 
An investment in digital marketing is critical for ensuring that your business, whether a small start-up or a large corporation, stands out against the competition. The digital space is constantly growing, advancing, and changing. As your audience recognizes this change and makes any needed adaptations, your business should be following suit.
As a business owner, your goal should be to take the steps that are needed in order to follow this changing current to keep your business thriving.
Remaining stagnant in this environment could spell out disaster for your business and your operations, shifting your customers' focus elsewhere and giving the competition an edge. Implementing a digital marketing strategy that fits your business's needs will keep your operations steady.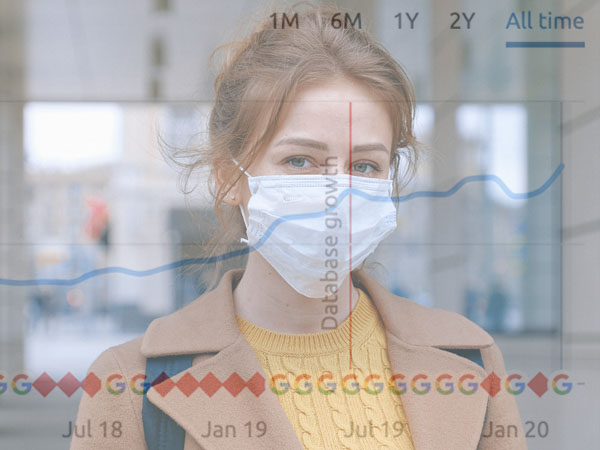 The Pandemic Equals Opportunity
Within the past few months, a worldwide pandemic has unfolded. The effects of which are expected to be felt for some time. This update has led to feelings of panic among individuals and cities alike.
The announcement of the global pandemic has led to many cancellations or delays of sporting events, large gatherings, and even educational facilities. The recent update has caused shortages to happen around the nation, including everyday essentials like water and toiletries. Besides shortages, the frequency of self-isolations is likely to rise in the coming weeks.
Many workplaces and even educational facilities have begun the switch to an online platform to help workers and students perform their tasks from home. This will inadvertently drive more and more people to spend time online.
In fact, in-home data usage has started to skyrocket and are forecasted to continue on that path.
With this drive to the online world comes a boost in the number of potential online consumers. As the pandemic progresses and passes, this shift will remain and grow. Now is the time to take advantage of this shift and recognize the change in the growing market.
Why is a Digital Marketing Strategy a Critical Element?
The online world is vast and full of information. An individual can pop onto the internet and in a matter of seconds, they can emerge with an answer to their question.
What makes your website significant when placed against the competition? You will need to stand out against the market in order to turn these visitors into customers.
While traffic and potential customers often go hand in hand, they do not always have to equal the other. A digital marketing strategy can help put your business where you need it to be in order to reap the rewards for having an online presence.
These are the benefits of having a strategic digital marketing plan in place for your business.
Cost-Effectiveness
While your website may have a lot of traffic, this does not necessarily mean that your website is turning these visitors into paying customers. Having a highly-trafficked website and a highly-profitable website are two different equations.
Business owners will want to have a plan in place that can take these visitors and generate interest around their product or service, creating a customer. However, business owners have a budget and you will need to create a plan without breaking the bank. Compared to traditional models, a digital marketing strategist can formulate these plans in more cost-effective manners.
Connect with Your Audience
Content is one of the most important aspects of your business. However, it is also one of the most overlooked areas. Quality content provides a business with a means of connection and communication with their intended audience.
Without it, your brand's voice and mission may get lost in translation. A digital marketing strategy can provide you with content that is resourceful and helpful. This can help you engage with potential customers, providing them with value.
This value can boost a website's organic traffic, as well as create a sense of trust between a business and its customer base.
Cater to Smartphone Users
One of the most common ways individuals access the internet is through their smartphones. Consumers depend on their smartphones not just for content, but also for products and services that they may purchase.
Smartphones are mobile, meaning that consumers can take them wherever with them. Consumers can browse the web, look for businesses, and access social media platforms all from their smartphones.
A proper digital marketing strategy will recognize this environment, providing you with unique planning and optimization to help increase your growth.
Boost Your Brand's Image
A vast part of the internet that is being used to target consumers is social media. There are many different social media platforms that consumers utilize, which can be accessed using the internet.
This means that social media networking sites can be accessed using smartphones, laptops, tablets, etc, making them a goldmine of potential possibilities. Finding a way to properly market your business by using these platforms can help to boost your brand's image and get your products or services in front of more eyes.
This can, in turn, lead to more potential customers and an increase in traffic.
Enhance Revenue
Connecting with your audience and boosting traffic requires a specific marketing technique that can be utilized by professional digital marketing specialists. These plans that are created should be unique to your business.
This will help you to engage with your intended audience properly and learn more about your audience. After each campaign, you will know more about your audience than you did previously. This information will, in turn, help to further develop strategies and increase your return on investments.
Digital Marketing is the Answer
We are multi-award winning digital marketers, striving to provide individualized solutions for small start-ups to Fortune 500 Enterprises. Utilizing our expertise, we want to help you and your brand come out on top.
Talk to us and together, we can create a better digital space for businesses.
About Brad Nietfeldt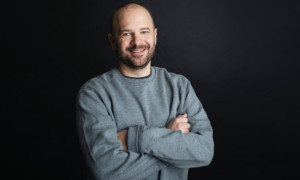 As one of the most sought after digital marketing gurus in America, Brad's entrepreneurial career involves writing and producing music, successful tech start ups, working for several fortune 500 companies and in his early 20s he was of the first support staff at the then start up currently known as PayPal.com. Learn more.
Let's Work Together
TELL ME MORE ABOUT YOUR PROJECT
Want more traffic, leads, & sales?
We work with some of the world's biggest and most reputable brands, why not allow us to work as an extension of yours? All it takes is a few seconds and a click to start the process.