Introduction
Within months, COVID-19 has swept the nation, as well as the world, and is causing daily disruptions in the lives of many individuals. Personal routines have been drastically changed, as well as the operations of many businesses. Now, more than ever, it is essential that businesses are provided with the tools they need in order to adapt in order to adapt their marketing strategies effectively and weather this storm. 
There could be many different situations you are facing due to recent events unfolding. You could be experiencing a surge in traffic and feel as though you are not prepared to handle this traffic. You could be wondering how you can create a long term SEO plan based on the current behavioral changes that have been happening. You may be considering optimizing or automating during COVID-19. 
Regardless of the situation you are in or the question that you have, it is important to understand what is happening with search so that you can better understand the impact this will have on your strategy, as well as your website. 
"How will people find my content during COVID-19?"
You may be thinking that your content has a curtain over it and will be overshadowed due to recent events. However, many industries of all kinds are being hurt by the pandemic and organic search is down as a whole across the board. There are ways that you can find out what people are searching for. Heading over to Google Trends, which is a free extension of Google that allows users to view reports on trending search terms. 
"Has user behavior changed in response to COVID-19?"
There are many different types of metrics that you can utilize to understand changing behavior. However, due to recent events, user behavior has become more predictable. For instance, the shutting down of stores and enforcement of regulations has led to a boom in ecommerce platforms. "We are seeing the increase in capacities, especially with major global internet and content providers," states Ivo Ivanov, who is the CEO of DE-CIX International. He goes on to say that, "…we are seeing new record levels of data traffic at peak times". "What part of my website are most consumers landing on?"
"How can I still optimize my website?"
Become familiar with your audience. Ask yourself, "What is my audience in need of right now?". You can typically find out what is on the top of your audience's priorities by finding out what they are searching for. While SEO is constantly changing, there are search engine optimization guidelines laid out by Google. This, coupled with search query data, can help business owners tweak their strategy. For instance, those that offer "essential" items may want to highlight these in a way on their ecommerce platform. 
"What keywords should I utilize to boost traffic?"
The short answer is that keywords will depend on your particular business, as well as what you are offering. Botify recently launched Keyword Groups, which allows users to create segments of different keywords that they want to analyze on their website. This will allow users to track and monitor which keywords are performing to help make automating digital marketing during COVID-19 more streamlined. 
"What pages are getting crawled by Google the most?"
Google's algorithms have proved time and time again that they are ever-changing. Especially during this time of uncertainty, it is unclear whether or not Google has shifted its algorithm accordingly. However, if Google is changing or has changed, analyzing trends will help to keep your marketing plan centered. Google prides themselves on utilizing the Google Search algorithm to provide users with the most helpful and relevant content to answer their query. 
Adapting to Change
The answers to these questions will provide you with resources and information to help you with your COVID-19 marketing automation solutions. It is important that business owners and individuals alike strengthen their strategies to adapt to these new changes. This will allow you to navigate these changing tides with success. 
About Brad Nietfeldt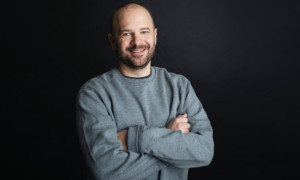 As one of the most sought after digital marketing gurus in America, Brad's entrepreneurial career involves writing and producing music, successful tech start ups, working for several fortune 500 companies and in his early 20s he was of the first support staff at the then start up currently known as PayPal.com. Learn more.
Let's Work Together
TELL ME MORE ABOUT YOUR PROJECT
Want more traffic, leads, & sales?
We work with some of the world's biggest and most reputable brands, why not allow us to work as an extension of yours? All it takes is a few seconds and a click to start the process.