How COVID-19 is Affecting SEO & How SEOs Can Adapt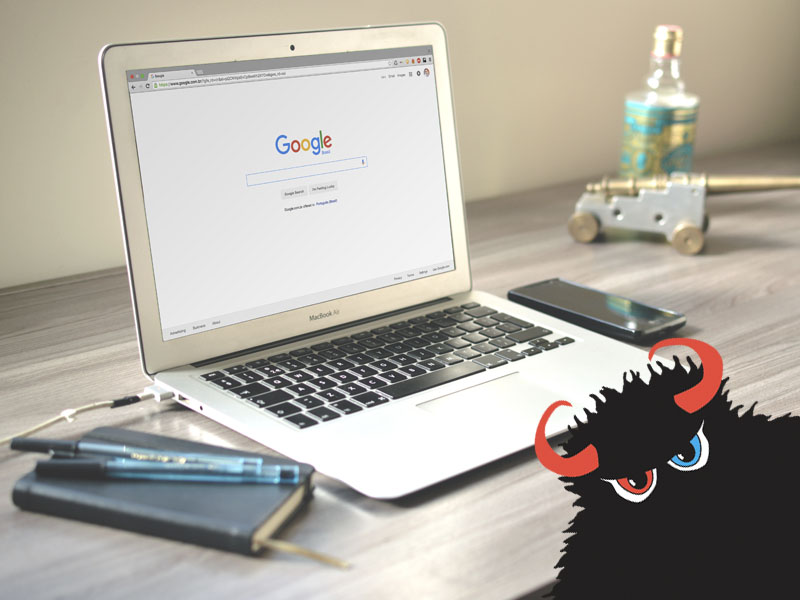 Introduction
While Covid-19 continues to impact the nation, as well as the world, daily disruptions to life have been profound. While individuals have changed their daily behaviors, marketers and business owners are left with questions. One of the biggest questions of them all being, "How is COVID-19 going to impact SEO?". Unfortunately, the answer is not as cut and dry as you were probably hoping for it to be. 
Human behavior affects research and human behavior is reacting differently depending on the industry. One of the most helpful tools for SEOs is to examine trends that have formed over the course of time. While the COVID-19 pandemic is a unique event in our lifetime for many individuals, there are ways that SEOs can try to predict and examine human behavior by comparing similar events. 
SEOs should respond accordingly to what is happening around them to provide the best course of action. Recognizing where shifts are taking place is vital. There are a few areas where COVID-19 is affecting SEO listed below, as well as steps to take in response. 
1. Health & Wellness Websites are Booming
It will come as no surprise that the health and wellness industry is currently booming. Websites with a focus on health and wellness have been experiencing an increase in traffic. There has been a rise in search queries relating to COVID-19, as well as possible symptoms. However, Google is also enforcing more of a strict upper-hand when it comes to certain issues, particularly when articles are addressing medical issues. However, this surge in traffic and impressions may be limited. For example, a health and wellness website that is focused on dieting may actually be experiencing a dip in their numbers. 
If you plan on providing your audience with medical information, you need to ensure that the content is of the highest quality and contains authoritative resources. While these standards should be held regardless, many people are now turning to Google to provide them with answers on COVID-19. 
2. Ecommerce Platforms are Surging
As business owners have to abide by new rules and regulations, many are having to face new challenges. One of these challenges is how to reach their audience to sell their products or services. Many business owners have now adapted to switching over to e-commerce sites. However, this is not the only reason for the surge in traffic for these platforms. Stay at home orders and quarantine in place measures have also limited individual's ability or desire to get items that they may need. A massive demand in essential products, like toilet paper and hand sanitizer, have led to shortages. This has led many people to turn to getting their supplies online, resulting in the surge. 
The demand in ecommerce sites has begun to surge, but there has been a trend in the products being purchased. Products that are associated with being essential, cleaning supplies, and other products that could help people during the pandemic are those that people are generally looking for online. Those that are running ecommerce websites might want to consider highlighting or creating a section for users to navigate to to get to these products that are in high demand. 
3. Recipe Websites have Experienced a Slight Boost
Recipe websites have experienced increasing in both clicks and impressions. While this boost is less noticeable than the soaring traffic of health and wellness sites, it is still worth noting. This may come as a surprise to be listed in SEO ideas during COVID-19. Although recipes are not deemed essential, they are experiencing a rise for a reason. This rise could be due to people needing to stay home and thus, cooking for their family at home. The longer restaurants are closed, the longer this data is likely to remain or grow. 
Utilize helpful recipe tools provided by Google to get your recipe in front of more eyes, as well as uniquely present your recipe to your audience. This allows recipes to appear in not only Google Search results, but also as part of Google Image results. If you are looking for new recipes, consider utilizing recipes that are quick and easy to make. This may be more of what individuals are looking for when they are staying home and cooking for themselves, as well as their families. 
4. Travel Niche Websites are Experiencing Sporadic Traffic
One of the first assumptions is that travel niche websites have traffic numbers that are plummeting. There have been businesses that have closed, social distancing measures implemented, and travel restrictions enacted. It is reasonable to assume that this would cause a dip in the travel niche. However, travel niche websites are reporting back sporadic data. Keep in mind that the travel industry is not just hotels and cruises, it is also flights and vacation packages. Due to these restrictions and regulations, there seems to be a rise in searches relating to discounted flights and accomodations. 
This shift will need to be closely watched by SEOs, as this industry can be pretty tricky right now. Take a look into the query data to find out where the audience is interested at this particular time. Use that information to your advantage to target that audience. 
5. Restaurant Owners Need to Adapt
Restaurants have felt many of the effects relating to closures and regulations in the previous month. Although some restaurants are still offering delivery and curbside pick up, it is noticeable how this shift has negatively affected these business owners. Many of these businesses are only operating with one or two employees, trying to pivot their business in order to power through the pandemic and keep the public informed on their business operations. 
If you are in charge of SEO for a restaurant that has been affected, you will want to make sure that you utilize Google My Business appropriately. Do not remove the store hours completely for the restaurant. Instead, you will want to turn on holiday hours or just edit the hours that you are available. Keep the public informed and utilize any memos or posts to highlight business hours and how you are handling operations moving forward. 
6. Demand is Increasing for Publisher Websites 
Individuals who want information on COVID-19 are turning to search, as well as publisher websites, to provide them with answers. People want to know how many people are infected in their state, data involving fatalities, and projections on how the virus will spread. This means people are all over recent updates, news sources, and other places they can find vital information relating to COVID-19. 
SEOs can assist those who are reporting on the latest updates by ensuring that pages are getting crawled in reasonable time frames, according to their publish date. They can also utilize search query data to see what the public is interested in learning about at a certain time. 
In these times of uncertainty, utilize the website's data to your advantage. Research and use this query data to give you the information that you need to formulate a plan of action. This will help you to see what your audience is searching for, as well as what your audience needs during this time. Can you provide your audience with what they need? 
About Brad Nietfeldt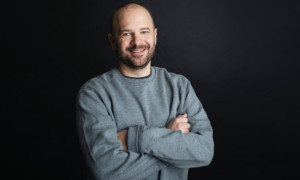 As one of the most sought after digital marketing gurus in America, Brad's entrepreneurial career involves writing and producing music, successful tech start ups, working for several fortune 500 companies and in his early 20s he was of the first support staff at the then start up currently known as PayPal.com. Learn more.
Let's Work Together
TELL ME MORE ABOUT YOUR PROJECT
Want more traffic, leads, & sales?
We work with some of the world's biggest and most reputable brands, why not allow us to work as an extension of yours? All it takes is a few seconds and a click to start the process.